6 min read
Getting to know your Natrinsic team - Meet some of our problem-solvers!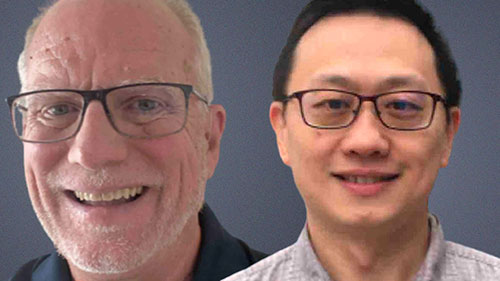 Natrinsic focuses on supporting organisations that are managing transformations in the data warehousing domain. This includes our Managed Services Team who support firms that need to keep their existing platforms viable and our Professional Services Team who advise firms that are ready to make a change.
Whether this change is self-driven or in response to a platform vendor action, it can be daunting to confront without seasoned practitioners on your team to help avoid the pitfalls. We have been on both sides of this equation, so we can offer advice from a position of learned experience.
Data Warehousing is our passion
We help firms through trying times and we also keep operations humming along when the immediate need is simply to keep the lights on. We earn trust by overcoming adversity and ease operational worries by providing unparalleled support continuously.
Natrinsic is increasing our team capacity to meet the demands of our ever-expanding customer base. We are thrilled to announce two additions to our team. Going forward, we will aim to make a more regular habit of promoting the amazing team we have assembled to support our customers.

————–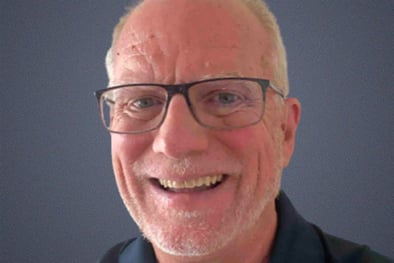 Paul Anderson
Paul joined Natrinsic recently as: Director - Engineered Systems Support. His varied career has included stints at many of the giants in data processing: Oracle, Sun Microsystems, DEC & Wang Laboratories. As his career among this impressive list of IT industry leaders attests, Paul says he is motivated to be "on the bleeding edge; not just the leading edge."
In the arena of data warehouse appliance support, Natrinsic initially focused on helping Netezza customers seeking a way forward when IBM began discontinuing their support. In the current state of data warehousing, there are similar plot lines developing for many firms considering how to keep pace with industry trends more broadly. Paul is in the vanguard of extending our team's bench strength to meet that growing demand.

His most recent experience over the last several years spent consulting for- and ultimately working within Oracle Corporation has given Paul specific expertise that can help Natrinsic customers. He brings great hands-on experience with Oracle data warehouse offerings (e.g., Exadata, SuperCluster & ODA), as well as knowledge of the design considerations "inside the box."

Very much in keeping with Natrinsic's platform-agnostic approach to advising our customers, Paul asserts that "While I have background in specific platforms, I am not locked into any one solution." His expertise in this area and the relationships developed there over the years were the impetus for making the move to Natrinsic.

Paul is clearly energized by all the possibilities of technology and continually seeking better ways to get work done. Nonetheless, he keeps the user/customer experience very much in the forefront of his approach. He says, "My whole career has been John Henry vs. the machine." So it is never a matter of imposing a solution on his customers based on the technical fit alone. Instead he seeks to "help [his clients] through the process of their world changing. Explain and help." It takes that kind of insight to recommend the proper solution for the holistic situation; not just the most expedient one.

Paul clearly enjoys another of his career roles as a technology trouble-shooter. He explains that he has often been "parachuted into hot spots to fix things" when progress on a project was stymied in some manner. He recognizes the need to apply both his technical savvy and interpersonal skills to break logjams without alienating teams that he may be pulling out of a sticky situation. This kind of diplomatic problem-solving is invaluable in the world of consulting.

Although others on the Natrinsic team also have Oracle experience, Paul brings a new dimension to our team as a recent 'insider' who is quite familiar with Oracle's Data Warehouse product line. He has provided sales support for companies making a selection in the first place and has also participated in the implementation- and ongoing support of those platforms after the sale. That is where teams may struggle to apply the concepts of the technology to the reality of their situation and benefit from the wisdom of those who have traveled that path before.

We are eager to leverage Paul's experience, skills and personality in further developing our existing customer support operations and building new affiliated lines of business where demand is escalating. As he sees it, this process needs to be a dialog, "Discovering what a customer's need is, and then describing how your product meets that need. Listening is integral…" to understand the customer situation. We believe Natrinsic customers and prospects alike will benefit from his expertise and influence.

Please join us in saying, "Welcome to the Natrinsic team, Paul!"
Feel free to reach out to him in email at panderson@natrinsic.com to get acquainted or check out his LinkedIn profile.

————–

Ivan (Wei-Huan) Chao
Ivan joined Natrinsic in early 2020 as: Technical Team Lead – Engineering. We are excited to have Ivan on our team, and it is clear that he has taken to his new role with relish. In addition to an earlier role as a Product Engineer at Texas Instruments, Ivan's key experience is his 12+ years at IBM supporting its data warehousing product lines. This made him an excellent match for Natrinsic's core mission.
Ivan had already been on the IBM Technical Support team for a couple years at the time of the Netezza acquisition in 2010. He joined a team in the following year that was formed to focus on support of this specific data warehouse offering. The Netezza platform was subsequently re-labeled as "IBM Integrated Analytics System," but most of us still refer to it by its original, admittedly quirky product name. During this period he grew to know the Netezza product line in-depth and declared that he "really liked it!"

Later he observed the challenges that his customers were facing with IBM's constantly evolving support model and product confusion that resulted. Many of us also share this perspective as former Netezza customers or advisors in this domain. We have all dealt with the many twists in this plot; which continues still in late 2020 although several Netezza model lines have been retired from IBM product support. Ivan's interest in meeting customer needs under these difficult conditions and a strong desire to help them maintain- or evolve their data warehousing options brought him to Natrinsic.

Ivan's day-to-day role in our Managed Service support team is fairly similar to what he was doing at IBM. With Natrinsic, Ivan has a more intimate relationship with the customers he supports. It gives him a greater opportunity to be more hands-on now than he was late in his IBM career, as he had begun shifting to more of a technical management role. He relates that his current position is a "...pretty busy and challenging role. I really like it and appreciate such a great opportunity to continue my Netezza journey and also learn something new." Customers must surely appreciate this level of enthusiasm and concern for their success.

Natrinsic appreciates Ivan's diligence and customer-focused approach to technical support. He is genuinely motivated to ensure customer issues and questions are dealt with as quickly as possible. He demonstrates his enjoyment for the challenge of "…resolving customer issues/questions. I am really excited by resolving client's critical situations and keeping customers happy." Ivan has the kind of can-do spirit and attitude that customers would want to have on the other end of the telephone line (or online session) when there is an urgent system issue that needs to be handled.

Please join us by sending a belated, "Welcome to the Natrinsic team, Ivan!"
Feel free to reach out to him in email at wchao@natrinsic.com to get acquainted or check out his LinkedIn profile.