Natrinsic is supporting IBM Netezza Mako customers in production today with on-site field engineering and hardware spares, supported by our specialist team of Mako systems engineers.
Netezza users recall the exhilaration of their first encounter with this revolutionary platform. From the start, it boasted amazing processing capacity, a robust query engine and reduced administration. All those attributes still exist today with many companies still running on Netezza - especially the Mako platform.
Natrinsic knows how to manage data warehouse platforms, whether they are in transition or in steady state. We help customers maintain performance and stability while dealing with changes around them.
Let it Ride or Let it Go?
Some firms have had to pivot quickly and rework their data warehousing ecosystem when confronted with OEM end-of-support. Many customers turned to Natrinsic in the past several years as they faced the dilemma of whether to retire their Netezza devices and migrate elsewhere or continue using their appliances for as long as possible. Natrinsic extends the life of these valuable appliances and keeps them running, giving customers the time they need to make a thoughtful transition to a next generation data warehouse solution.
We get it. Your organization invested a lot of time and effort into building a data warehousing practice around the Netezza engine. It still performs exceptionally well for many businesses even today. Your budget may be straining to cover the operational expenses you have to incur for annual maintenance with the OEM.
But what if you could continue to rely upon those Netezza appliances at a lower cost without introducing more risk? Would that change your calculations? Natrinsic can show you how!
Keep Your Engine Humming
Our Managed Services team already helps many companies maintain their older model Netezza appliances today (e.g., Striper, TwinFin and Skimmer). But you may not realize that Natrinsic also supports Mako appliances (Model N3001-0##), even though OEM end-of-support is not scheduled to occur until April 2023. In fact, Natrinsic is supporting Mako appliances in production environments today!
Natrinsic has experts capable of supporting the entire Netezza family - including Mako. We know how to keep these appliances performing. Key team members came to us from within the OEM technical support domain and others have years of hands-on Administrator experience.
Confidence in our team
What could give you more confidence than to find that one of your favorite (former) IBM senior support engineers leads our Netezza support team!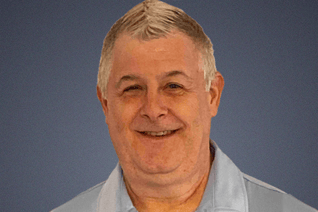 Mike Molongoski is Natrinsic's Director of Netezza support. He sums up his enthusiasm for helping customers as follows, "It is an amazing and challenging role. I appreciate such a great opportunity to continue my Netezza journey working with Fortune 500 customers all over the world."
He brings over 10 years of Netezza support experience with IBM to the Natrinsic team.
Netezza maintenance requires support for both hardware and software, including the DBMS. Natrinsic has this covered. We have deep experience in the configurations, devices, and diagnostics for all Netezza models. We have a network of deployed components and field technicians that enable our global reach for hardware replacements. These local resources are accompanied by a remote system engineer on every call ensuring swift resolution.
Look Before You Leap
Customers transitioning from OEM support to Natrinsic's coverage first get a thorough analysis of the current state of their systems. We recommend areas to be addressed while access to OEM support is still in place. This might include minor hardware issues, software patches or known vulnerabilities requiring attention that may not have been addressed under the OEM support contract.
Natrinsic leans in. We don't just sit back and wait for a trouble ticket to spur action. We offer proactive support through comprehensive Natrinsic Health Checks. These thorough checks go beyond a basic nzhealth query and do a deep-dive into the system looking for early signs of lurking issues that could lead to unscheduled downtime or performance degradation.
Let Natrinsic protect your data warehouse investments, at reduced cost and increased responsiveness.
We have expertise that you will be hard-pressed to find anywhere else!
Contact Us
If you would like to discuss how Natrinsic's Managed Services team can help your organization, we would love to hear from you.
Please contact us via https://www.natrinsic.com/ or call +1 800-891-2190 to learn more.